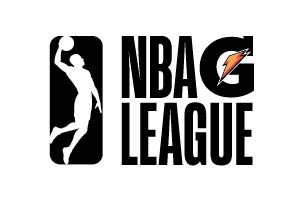 With the season on the line, South Bay came out ready to play. South Bay kept up the pace in the third quarter as 15 of the team's 37 points in the frame were on the fast break. South Bay's offense was too much to overcome in the end, and the Lakers secured the home victory, 134-123. Lakers two-way guard Mason Jones was dominant in all areas of the game tonight, finishing with 24 points, eight assists and seven rebounds. Advancing to the second round of the NBA G League Playoffs, South Bay will hit the road to take on the Agua Caliente Clippers (two seed) in another single-elimination playoff game.
Related:
NBA - NBA G League Playoffs: Conference Quarterfinals Recap
The 2022 NBA G League Playoffs presented by Google Pixel are underway, featuring the top 12 teams from the G League's regular season. Six teams from the Eastern Conference and six teams from the Western Conference will compete in the single-elimination tournament, with the top two teams from both conferences receiving byes. The NBA G League Finals presented by YouTube TV will not be single elimination, instead being played in a best-of-3 format from April 12 to April 17. Jordan Goodwin led the way for the Go-Go, finishing with 26 points, 11 assists and 4 steals. 5 Legends became the first road team to win in the Conference Quarterfinals, using a 42-25 fourth quarter to come from behind and top the No.