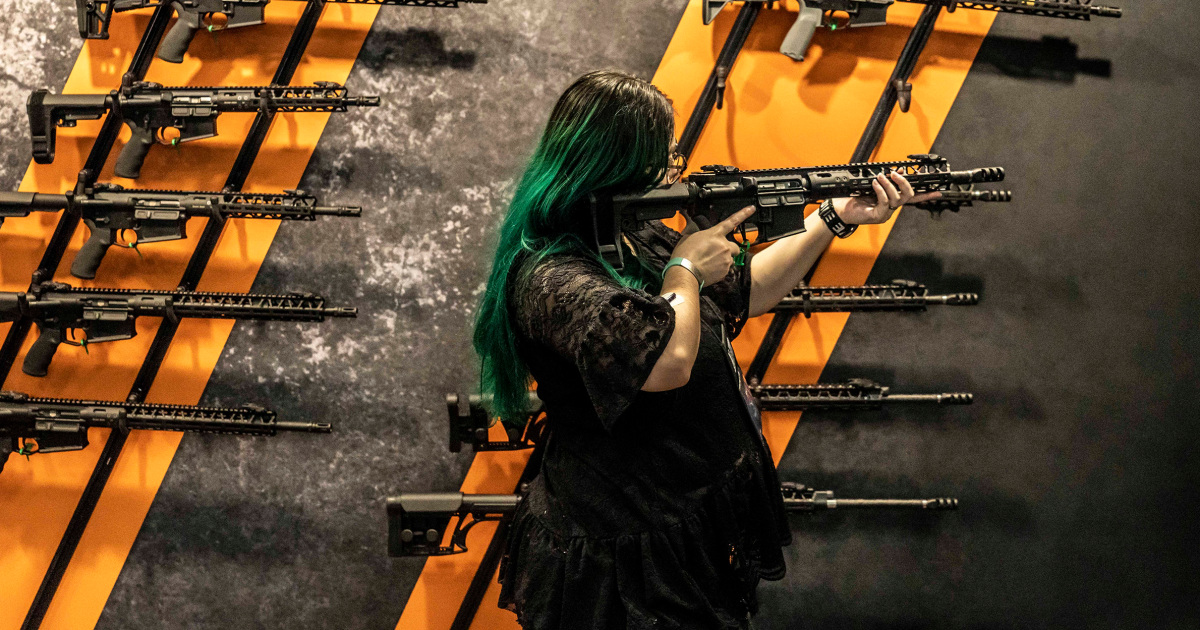 Federal legislation on that front would mean raising the minimum age from 18 to 21 for buyers of long guns like semi-automatic rifles in the overwhelming majority of states. Raising the age requirement to buy rifles, however, faces long odds against being included in a proposal a bipartisan group of lawmakers is crafting. The Uvalde shooter purchased two semi-automatic rifles at a gun store just days after his 18th birthday. House Democrats, meanwhile, have said it is crucial to raise the minimum purchase age for rifles to 21. The Protecting Our Kids Act, a package of gun bills, would raise the age to 21 to buy semi-automatic rifles.
Related:
AOL - Minimum age for Olympic figure skaters raised to 17 following Kamila Valieva doping saga
Currently, a figure skater has to turn 15 by July 1 of the previous year to be eligible to compete in senior and Olympic level events. For the 2023-2024 season, figure skaters will have to turn 16 by July 1 of the previous year to be eligible for senior and Olympic level events. The ISU is gradually raising the minimum age for figure skaters to compete in Olympic level events following 15-year-old Kamila Valieva's positive doping test in Beijing. Women's figure skating has been full of teenagers for years, since it's easier to do jumps and other skills when athletes are younger and smaller. Twenty-five-year-old U.S. skater Mariah Bell pointed out that a higher minimum age could allow the sport to grow and become a career choice.
NEW YORK TIMES - Live Updates: 'Guns Are More Important Than Children,' Uvalde Mother Laments to Congress
The day before, we visited Uvalde — Uvalde, Texas. Over the last two decades, more school-age children have died from guns than on-duty police officers and active-duty military combined. We need to ban assault weapons and high capacity magazines. And if we can't ban assault weapons, then we should raise the age to purchase them from 18 to 21. But as soon as he turned 18, he purchased two assault weapons for himself.
BUSINESS INSIDER - In many states, workers still earn only $7.25 an hour. If we want to fix the 'labor shortage,' it should start with raising wages.
Amid the ongoing labor crisis, Constant says raising the minimum wage could be a key solution. Raising wages has proven good for workers and business, yet many states are stuck at the $7.25 federal minimum. Last week, the minimum wage in Seattle reached $17.27 per hour, while the minimum wage in Washington state increased to $14.49, and none of those threats have come true. But despite this progress, the federal minimum wage is still stalled at $7.25 per hour for non-tipped employees and $2.13 per hour for tipped employees. The Economic Policy Institute recently found that the $7.25 federal minimum wage is worth 21% less today than it was worth when established in 2009.
DEADSPIN - You won't have 15-year old figure skaters to kick around anymore
Anyone remember the hot garbage fire that was the Olympic figure skating finals in February? The shift will be gradual, moving to 16 for the 2023-24 season and then to 17 for the 2024-25 season, allowing current young figure skaters to age into the requirements. The change is an effort toward "protecting the physical and mental health, and emotional well-being of Skaters." The change will go into effect for figure skaters, ice dancers, speed skaters, and synchronized skaters. AdvertisementThis raise in the age minimum for high-level competition has received positive responses from several active figure skaters. At least the doped skaters won't be young kids anymore.