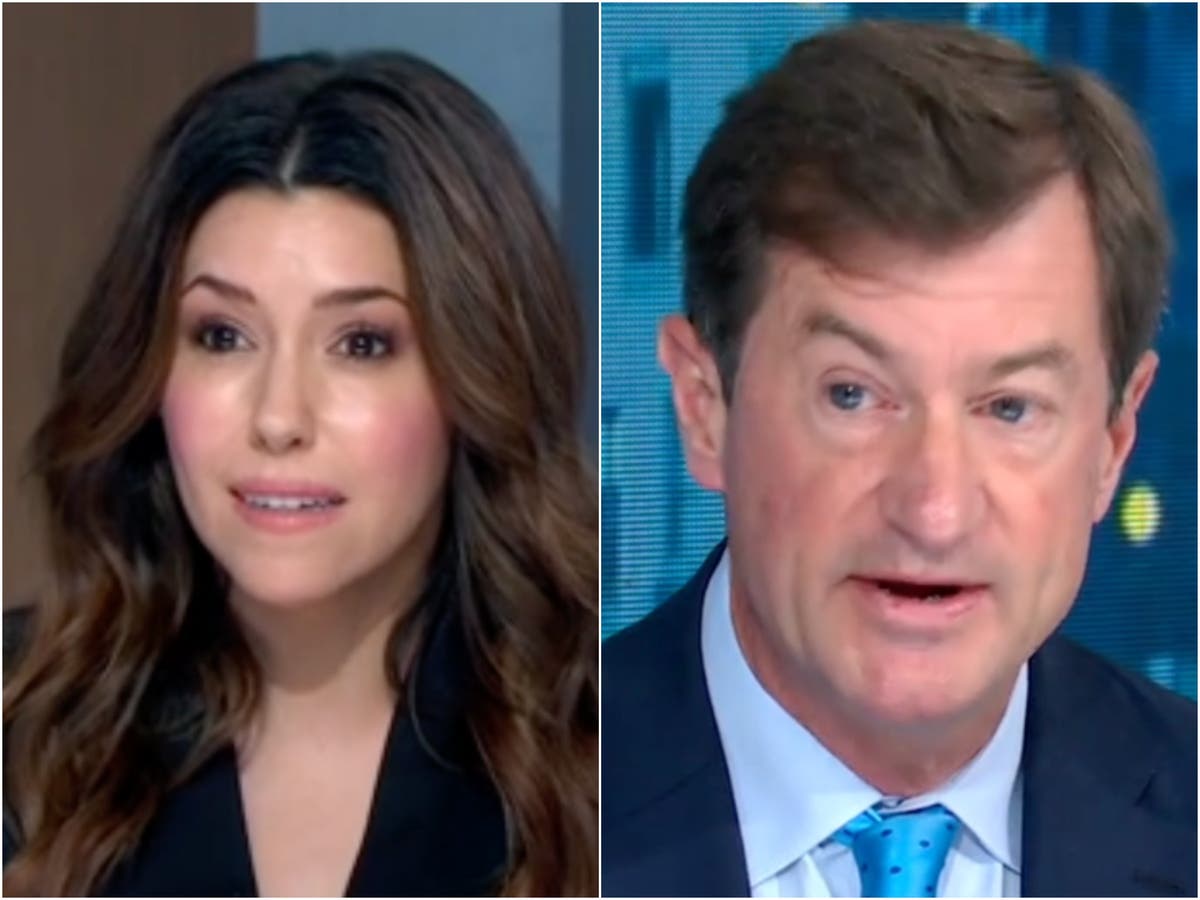 In the first of two morning interviews, Good Morning America host George Stephanopoulos asked if Mr Depp would forego the damages if Ms Heard dropped her appeal. Mr Chew said he couldn't speak about his private conversations with Mr Depp but noted that the actor testified, and that the lawyers said in their closing statement. "So you're not disclosing any privileges, but it sounds like that's something that could be on the table but it's up to Ms Heard?" Mr Stephanopoulos asked. Mr Depp was awarded $10.35m in damages in total because Virginia state law caps punitive damages at $350,000. Mr Depp argued that Ms Heard defamed him in the op-ed titled "I spoke up against sexual violence — and faced our culture's wrath.
Related:
SKY - YouTube ordered to pay politician £410,000 for hosting abusive videos that drove him out of politics
Google has been ordered to pay an Australian politician damages of A$715,000 (£410,000) for refusing to remove "relentless, racist, vilificatory, abusive and defamatory" videos on YouTube. John Barilaro, the former deputy premier of New South Wales - the country's most populous state, and home of Sydney - said the abusive YouTube videos drove him out of politics. The settlement also included him editing some of his videos about Mr Barilaro. Image: The YouTube channel was found to have defamed Mr Barilaro"Google cannot escape its liability for the substantial damage that Mr Shanks' campaign caused," said Judge Rares. Mr Barilaro told reporters outside of the courthouse that he felt "cleared and vindicated" by the judgment.
THE VERGE - Mr. Boop, the psychosexual webcomic that is a scathing critique of copyright
You can't summarize the webcomic Mr. Boop better than its first panel, which emerged out of what felt like the raging id of the internet on February 28, 2020. I had roughly one million questions when I finished Mr. Boop last year. I don't want the ultimate statement of Mr. Boop to be that it's bad to fall into fantasy worlds and enjoy them. It's a pretty definitive ending, but would you ever go back to the Mr. Boop universe? Finally, I've been wondering for months: when Sonic the Hedgehog talks in Mr. Boop, I hear Jaleel White's voice in my head.
THE ATLANTIC - Listening to America's Kids After Uvalde
Some kids had personal experiences with gun violence; others didn't know about the shooting, and their teachers had to break the news to them. In New Jersey, Miss Pellicciotti asked her eighth-grade class and Miss Harmon asked her seventh-grade class to write notes to the bereaved. In Brooklyn, Miss Lewis and her co-teacher, Ms. Jazmin Matos, asked their third graders to write letters to Governor Abbott. And in Upper Manhattan, Ms. Hernandez and Ms. Murad asked their fourth-grade class to write letters to Governor Abbott. Opening quote courtesy of Miss Lewis and Ms. Matos's third-grade class, second quote courtesy of Ms. Hernandez and Ms. Murad's fourth-grade class.